TAMBRIA L. TAYLOR-CANFIELD
BREEDER/OWNER/HANDLER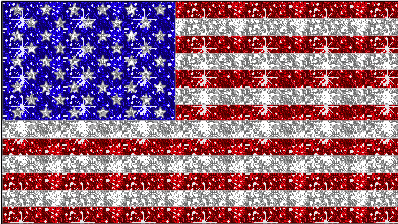 IN THESE TROUBLED TIMES, LET US REMEMBER THAT WE ARE ONE, YET WE ARE MANY. WE STAND FOR TRUTH, HONOR, INTEGRITY, AND FREEDOM.
STILL-WATER SALUTES OUR FORCES, AND STANDS BY YOU IN HELPING TO MAKE THE WORLD A BETTER PLACE.
THANK YOU TO CRESTLYNN WESIG OF PARAGON SHELTIES FOR THE WONDERFUL ARTWORK OF THE DOGS THAT WE CHERISH AND WOULD DIE FOR.
STILL-WATER SHELTIES HAS PURCHASED A NEW HOME WITH 2 ACRES OF SPACIOUS RUNNING ROOM FOR THE SHELTIES AND MY NON-SHELTIES, AKA: DACHSHUNDS, UNLIKE THE 500 SQ. FT. RUNNING AREA A LOCAL OHIO BREEDER BOASTS TO HAVE. WE ARE MOVING JUST 5-6 MILES WEST OF OUR CURRENT LOCATION AND FROM A 5000 SQ. FT. RUNNING AREA TO THE 2 ACRES.
WE WILL BE HAVING AN OPEN HOUSE IN THE FALL OF 2010, WITH A PICNIC AND FUN DAY FOR THE DOGS. WATCH THIS SITE FOR UP COMING INFO.

Welcome to Still-Water Shelties! I am a small sized show home located in Amanda, Ohio that breeds to the AKC breed standard and doesn't produce puppies just to be producing for monitary gains.

I am more interested in the showing aspect of the breed so therefore I will occasionally breed and most generally with that breeding will have available pets if there is nothing that is potentially show quality.

We have a new wonderful 2 1/2 story farm home with 2 full acres of running room for the dogs.

I offer a 72 hour well puppy/dog check on any puppy/dog sold here at Still-Water.

On puppies/dogs that were bred and whelped here, along with the 72 hour well puppy check I offer a 3 year genetic health guarantee against most genetic health related afflictions that would render the puppy/dog unsuitable as a pet, or without quality of life. Most genetic problems if there are any, will show up at around the age of 1 year, and usually before the age of 3 years old, and sometimes don't come directly from the parents of the puppy. Alot of the time, genetic problems can creep up from 3 or more generations back and surprise us all. I will stand behind "all" of the puppies/dogs produced here and also give a lifetime of support.

Available puppies/dogs produced here will be sold to approved homes only on spay/neuter agreements and on limited papers, unless you are told that the puppy/dog is of a conformation show possibility. Then he/she will be sold to an established show home, or starter show home with references properly checked. All potential homes will first go through a telephone interview, and then a personal interview before placement. Just because I meet with new prospective puppy parents to show the puppy/dog, doesn't mean they will be placed, as I do reserve the right to place my puppies/dogs in the best home possible.

I have been interested in and learning what I can about Shelties for many years. With alot of advice from some of the most reputable in the breed, I started out with my first sheltie, Morgen, and have been intrigued since then.

Our shelties are a part of our family. The dogs live in the house with us, and have free roam to go in and out of the house as they wish.

I believe in the rule of 7's when raising a puppy. They will be on 7 different surfaces and have eaten off of 7 different types of bowls/plates by the time they are 7 weeks old.

Along with my emphasis on the breed standard, I realize that temperament is just as important in a sheltie. Each puppy is raised hands on from the moment of birth which results in a well adjusted addition to any family, no matter if you show or just have a great companion.

You need to get to know the breeder you might be getting your next dog/puppy from. I personally know of breeders that will tell you what you want to hear and are breeding dogs solely for monetary gains, whether it be against medical advice from a vet, or are just breeding to produce puppies to sell.

Please feel free to ask any questions of me that you would like to. I will be most happy to answer any questions, and have nothing to hide from anyone. Any good/reputable person will never be afraid to answer any questions, or will never get defensive when being asked questions.

I will also provide the potential new puppy/dog parents references of those that have purchased from me, as well as I will provide you with the contact information of my vet.

I hope you enjoy your visit through my website!!

THANK YOU.

Each creature has a medicine, so there are many medicines. Because they are so close to the Creator, they are to communicate that medicine. Then they bring help and health."

Wallace Black Elk Lakota
Crazy Horse was a warrior. I want to explain the concept of a warrior to you.

The warrior assumes self-responsibility , then the warrior reaches out and helps other people become responsible, but never forgets humility. We are no better or no less than one another. He learns the power of giving, you learn to give respect for yourself so you will respect one another. A warrior takes responsibility, humility, the power of giving and centers that around his or her core of spirituality.

Billy Mills Lakota
"It is better to be Hated for what you are than to be Loved for what
you are not." (author: Andre Gide)
Victory is only achieved and victory is sustained by those hearts in which the flame of nobility, honesty and the spirit of heroism burns bright. May the Great Spirit be the flame in your hearts.

Hiawatha Iroquois
"Many, many times greatness is self implied. Therefore the person that imposed it upon themself can not see the truth. Simply, because true greatness unerringly emits a beacon of honesty and sincerity. Rightly blinding and shadowing all those that only dream of it, and do not ever actually achieve it. A lie is a lie, no matter how you candy coat it. True greatness is achieved when it is bestowed upon you by your peers and not ones self. A walk with greatness is accompanied by many virtues. Vanity, however, was never invited to share that walk."

Vicki Karius

Celtic Mist Shelties & Iron Horse Theraputic Riding Ranch

Hebron, Indiana